C.R.A.S.H. is launching at our Ft. Lupton site from 9 AM to 1 PM. Check the calendar on the right. The entrance gate is located at 40.10213N, -104.7515 on County Road 16.
From Ft. Lupton – Take Highway 85 north to County Rd. 16. Turn right (east) on County Rd. 16. In ~2 miles it will change to Barley Ave. Continue on Barley east for another 2 miles to the gate on the south. Proceed through the gate and fasten the chain after you pass through. Continue south along the telephone lines to the parking area on your left (east).
Google Map Directions to the gate.
We require that you keep the gate closed and secured with the chain, drive slowly, and stay on the road until you get to our site.
There are no restroom facilities on site. When you get to Ft Lupton, please make a pit stop before heading to the site.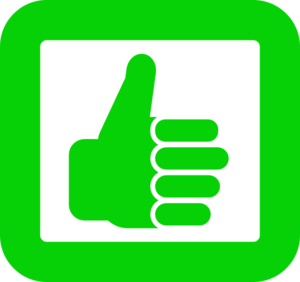 C.R.A.S.H. is National Association of Rocketry Section #482.
We conduct all of our launches in accordance with the Model Rocket Safety Code and NAR Model Rocket Safety Code .
C.R.A.S.H. conducts non-waivered launches.  If you are unsure if a certain motor – or combination of motors –  is permitted, ask the range officer before flying.
One of the biggest challenges we see beginners have is with igniters, please review our pdf about correct igniter installation to help ensure more successful rocket launches.
NOTE: Dry weather flight restrictions are currently in effect, please review them here.
C.R.A.S.H. holds sport launches twice each month year 'round. Launches are held on the first Sunday at 9 AM and the third Saturday at 9 AM. 
Everyone is welcome to attend. There is no fee for launching with us, but contributions are welcome, and will help us maintain and improve our equipment.  
---
STEM and Groups
C.R.A.S.H. members love to share STEM knowledge with anyone interested in model rockets. Did you know this simple toy teaches aerospace, aviation, engineering, chemistry, aerodynamics and mechanics? It appeals to anyone also interested in astronomy, 3D-printing and manufacturing. Kids love this hands-on learning method and putting principals into practice with safe, professional help.
Students who keep up with this activity, are top contenders for future jobs in the aerospace industry and other technical professions. The Colorado Front Range, known as "Aerospace Alley", has one of the highest concentrations of aerospace companies in the nation. Colorado brings in students from all over the globe to meet job demands. Many of these companies have expressed interest in developing talent locally, so that the time spent achieving clearance levels could be shortened and their productivity would greatly increase. Your student could be earning these good-paying jobs, right here in Colorado, with skills learned from C.R.A.S.H.
Email us at crashonline(Replace this parenthesis with the @ sign)gmail.com so we may assist you with letting your student or hobbyist fly.
---